My brother and I received a generous amount of Desert King cuttings from a local tree in Seattle. The owner did not eat them sadly and said have at it.
This is a very large and prolific tree.The fruits were all very large and every branch had atleast 20+ figs on them.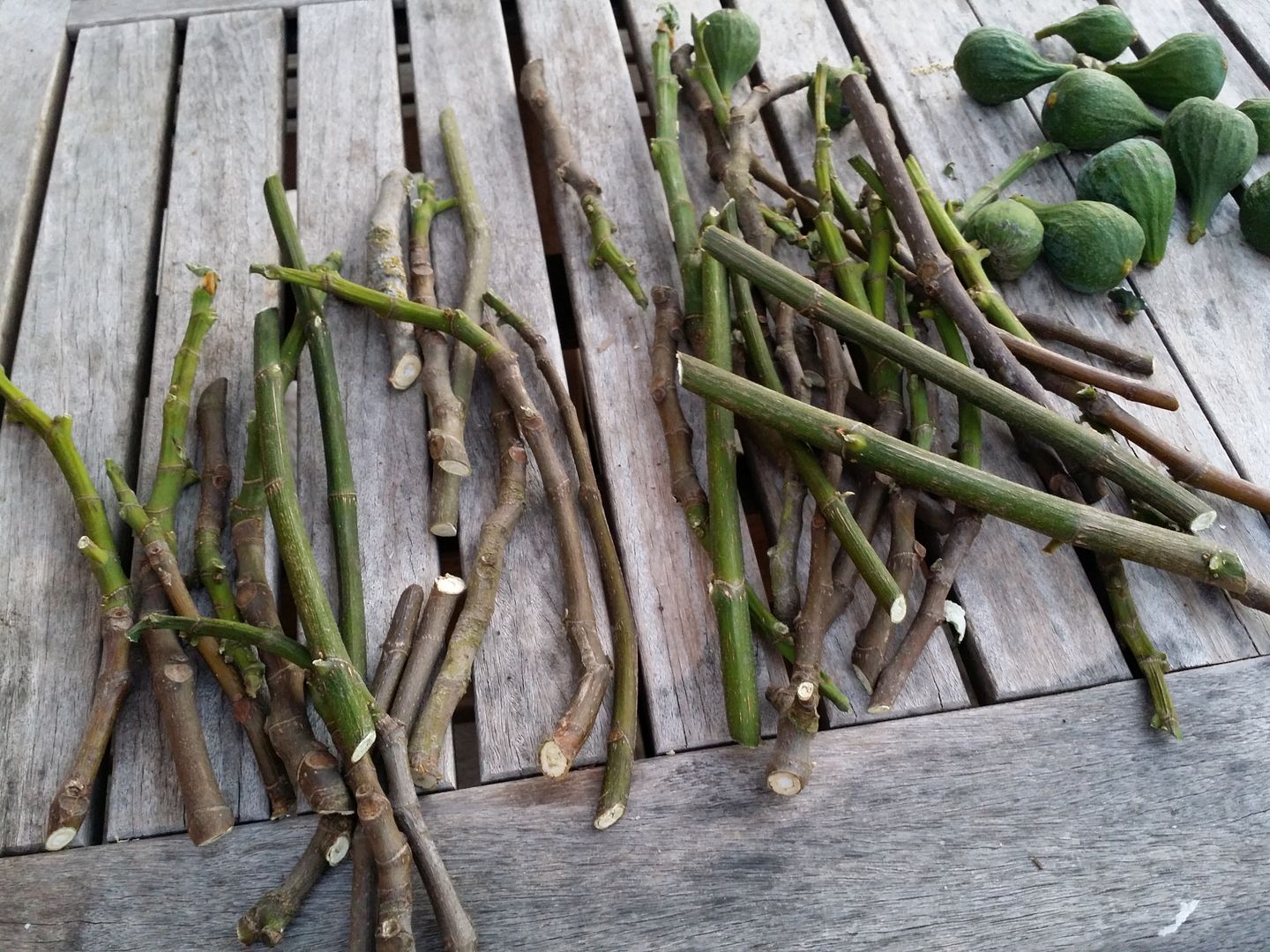 We processed these branches into manageable cuttings and oh boy I did not expect to pot up this much. Over 90 new cuttings going into the bin to be rooted.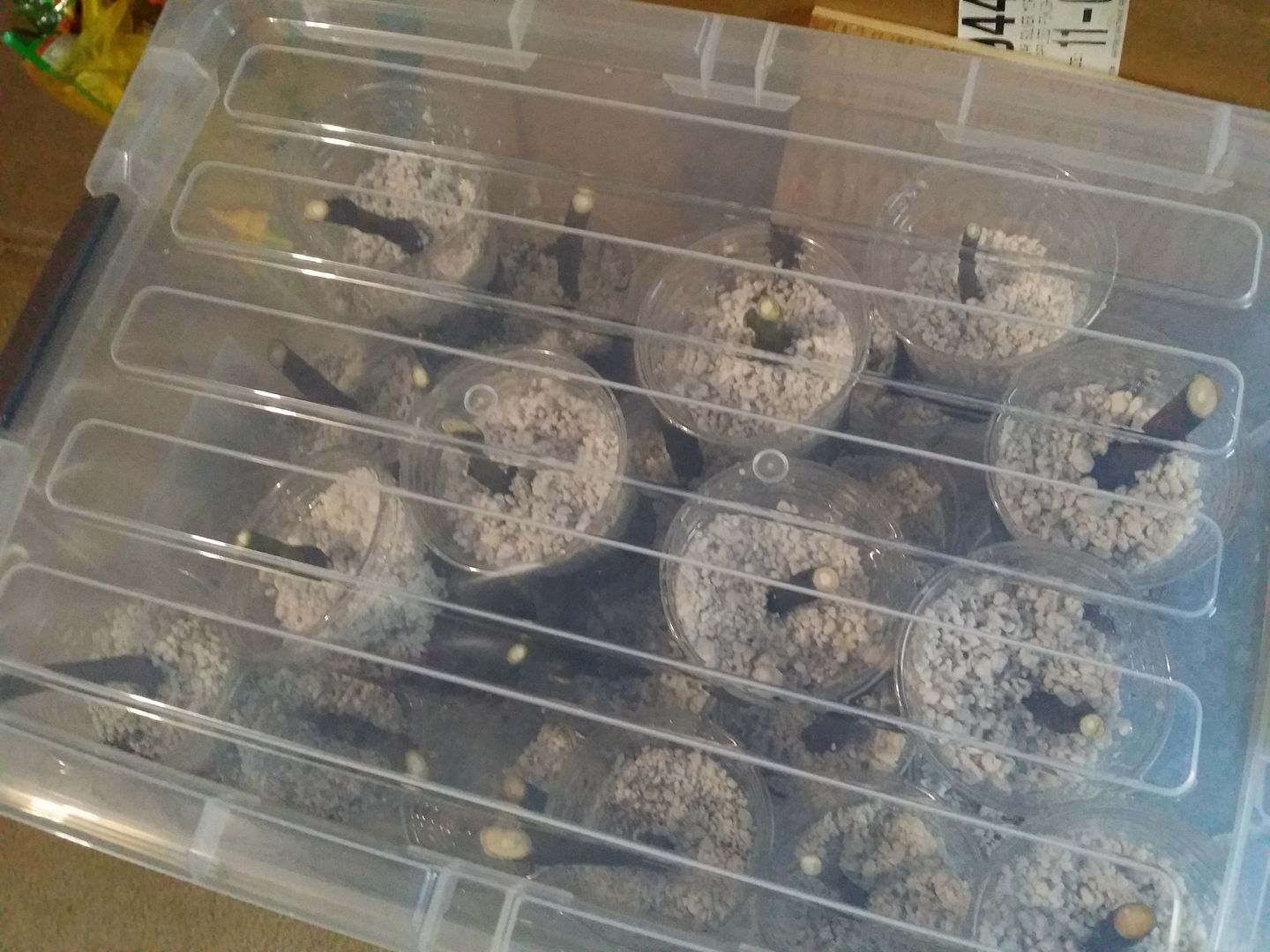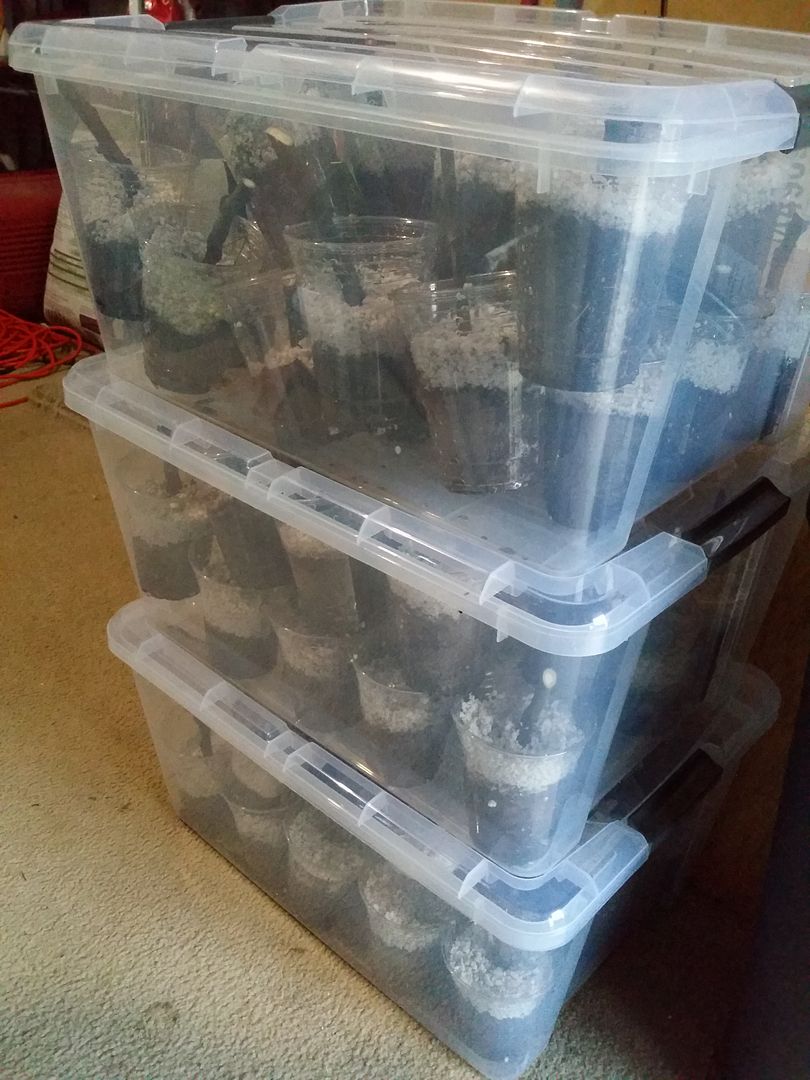 Does anyone want any figs. LOL.