I bought this plant in 2014. I never labelled it and for most of this season I thought it was a brown turkey. It grew one breba this year and was reddish in color until about a couple of days ago when it started turning black. It actually looks like my negronne fig or a Violette De Bordeaux. Sometimes it's impossible to tell what fig variety you have until the fig ripens. Which is why I think it's funny when folks ask for ID help with just the leaves alone.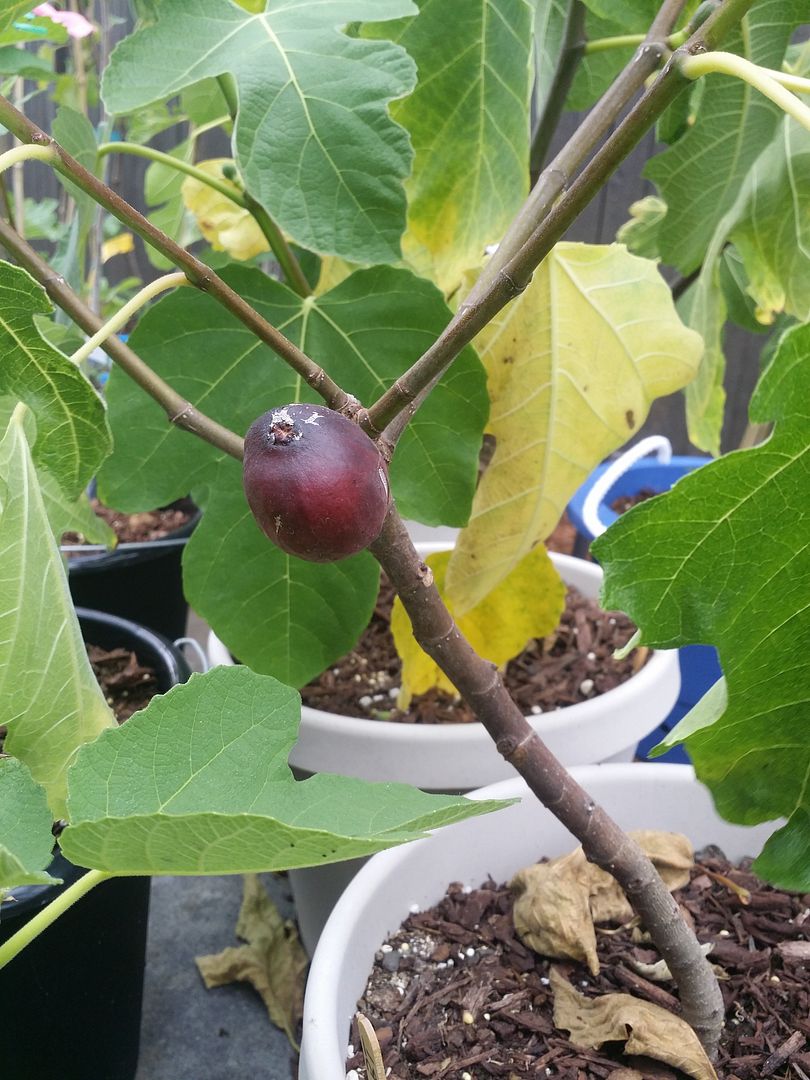 Here is the fig just a few days ago. It's purply red color made me think it was a brown turkey.
I bought these little mesh bags on ebay for about $12 for 100 bags to protect the ripening figs. I chose green to better camouflage them from the birds. I don't mind sharing with the birds if there is a large bounty but if there's only one special fig to eat, sorry birds you're out of luck!