My Shiro Japanese Plum
I've been waiting 2 yrs for this fruit tree to fruit. This spring there were a ton of flowers on the tree, which I thought would translate to a ton of fruit. But we had a couple of freak 90 degree days in April which killed off the flowers sooner than the bees could pollinate them. They were clustered in the same area of the tree. You can almost see the path the bee took from flower to flower.
So I was left with only 6 little fruit on this tree this yr.
Update on the Shiro: 5/09/16 in about a month its put on some serious fat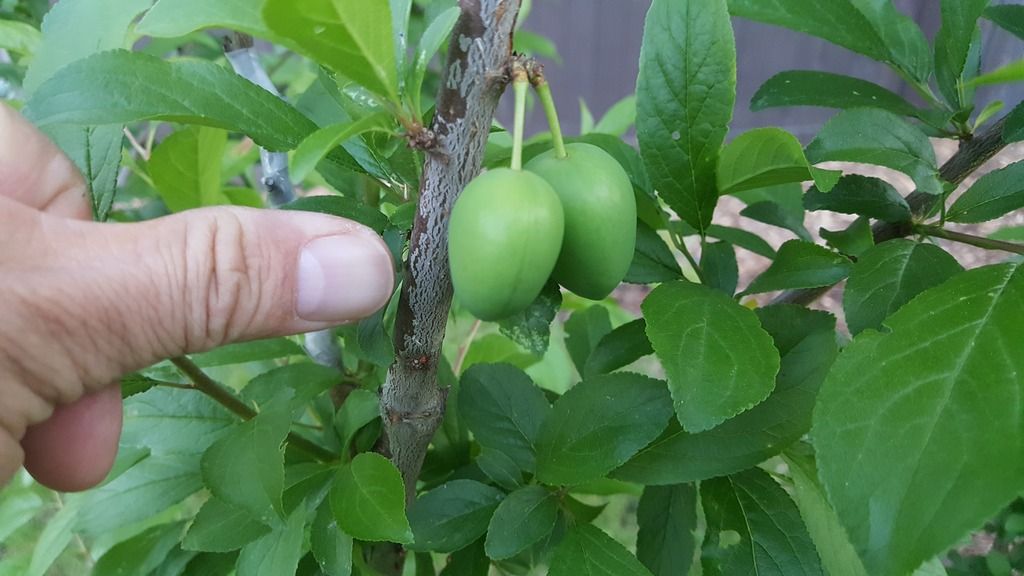 update: 7/2/16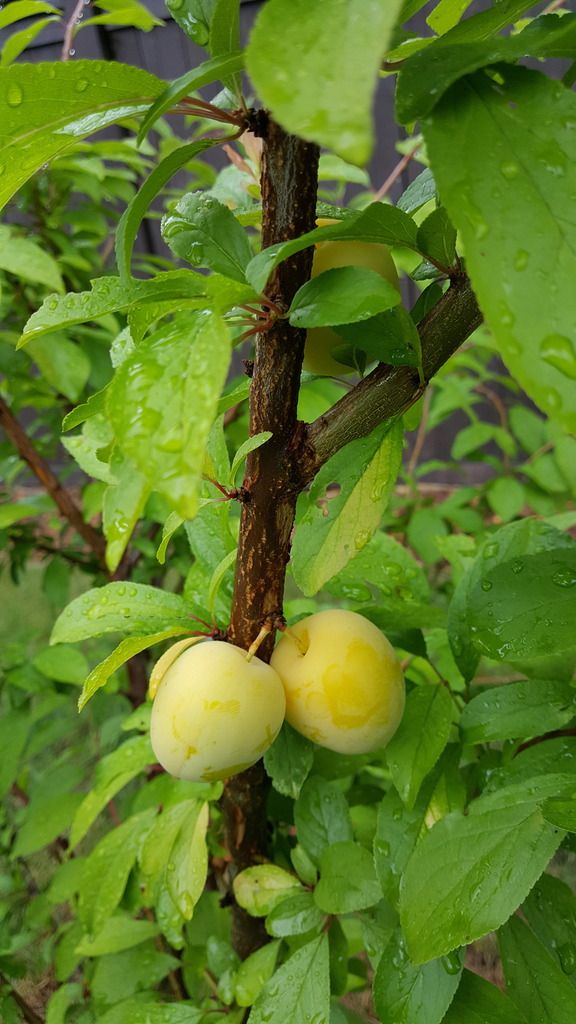 Update 7/11/16
Time to Taste