3/4/16 The Green Goliath (
Zöld Óriás)
These just arrived in the mail today 4 cuttings of the Green Goliath Fig. I'm sure they have a real name and I intend to find out sooner or later.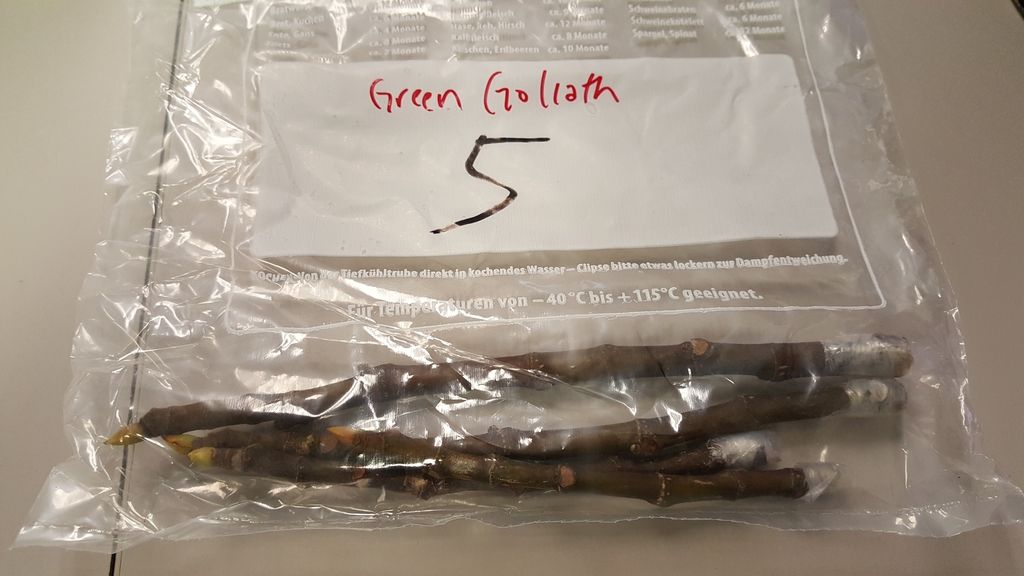 I bought it because I love giant figs. And at 195 grams I don't think they get much bigger than this.
Check out these photos from the owner of this fig. Aren't they amazing!?
All bagged up and ready to go. I bought some uline 4x10 bags which work perfectly for new cuttings it also has an adhesive top for an easy seal.