Hardy Kiwis.
Actinidia arguta
I was surprised to learn that Hardy Kiwis can be grown here in Washington. When I read about them I had to have some!
Hardy Kiwis come in several varieties. Some need male fertilizers. One male can fertilize up to 8 female plants. Most require 3yrs to fruit. Mine are on their 2nd year and I have yet to see any flowers. The Issai tends to be self fertile however, I found some at the Grange in Issaquah. These will fruit after the first yr! I can't wait to try some.
*Issai
*Ken Red Hardy
*Anna Hardy
*Dumbarton Oacks hardy
*Fortyniner
*Meyer's Cordifolia
*Geneva
*Meader
*MSU
Edible Landscape
seems to have the largest selection that I've seen.
1st yr in the ground.
2nd yr it's tripled by May and still growing.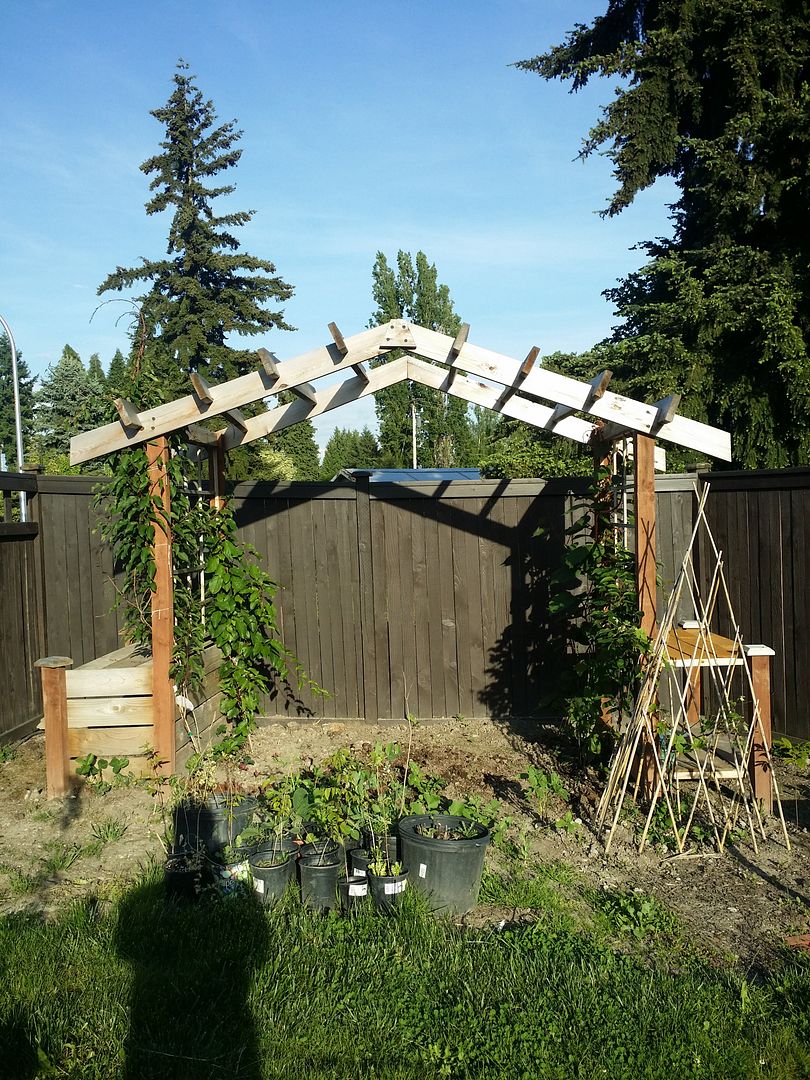 But still no fruit. Hopefully by the 3rd yr we should start seeing some flowers.