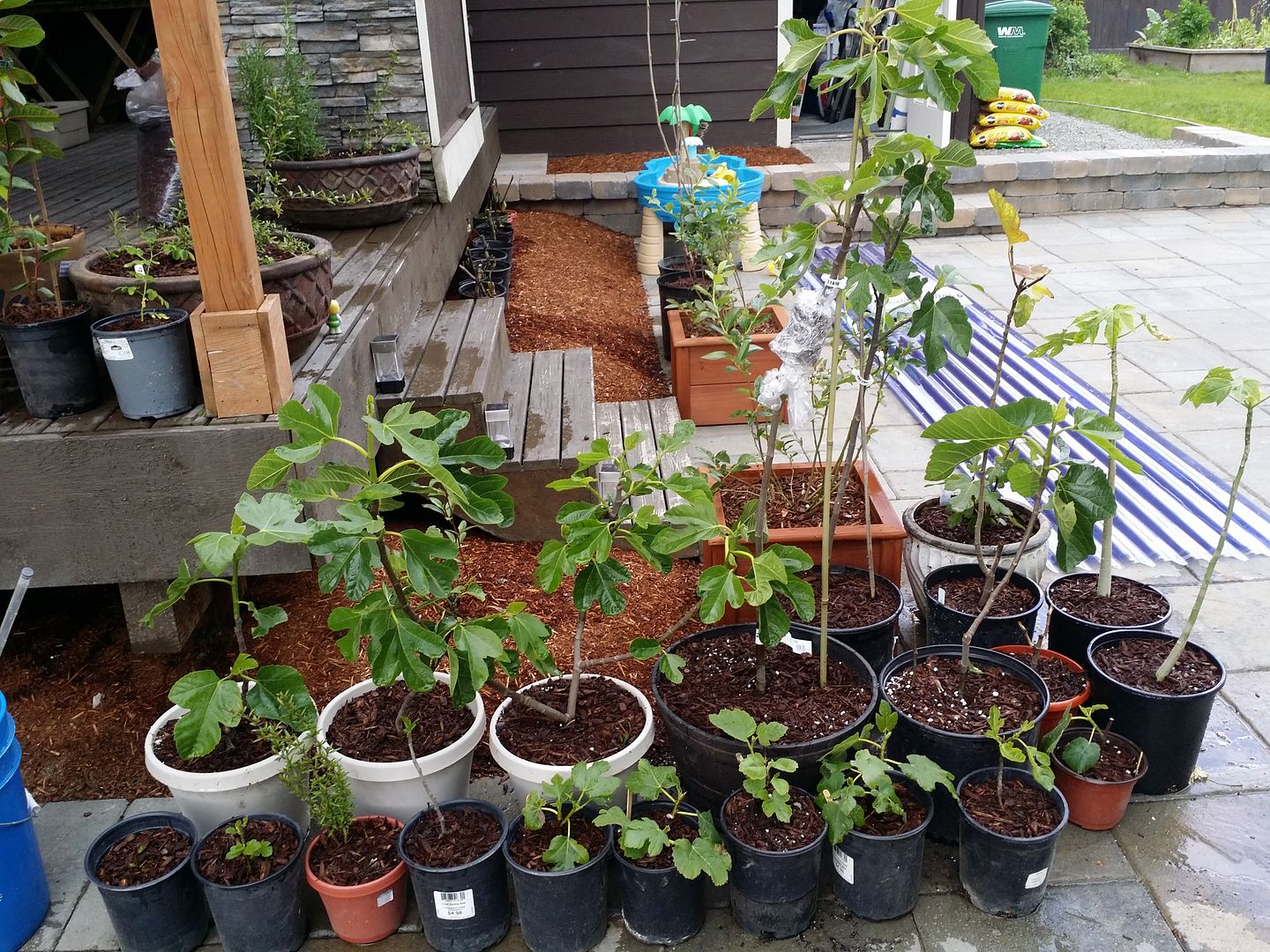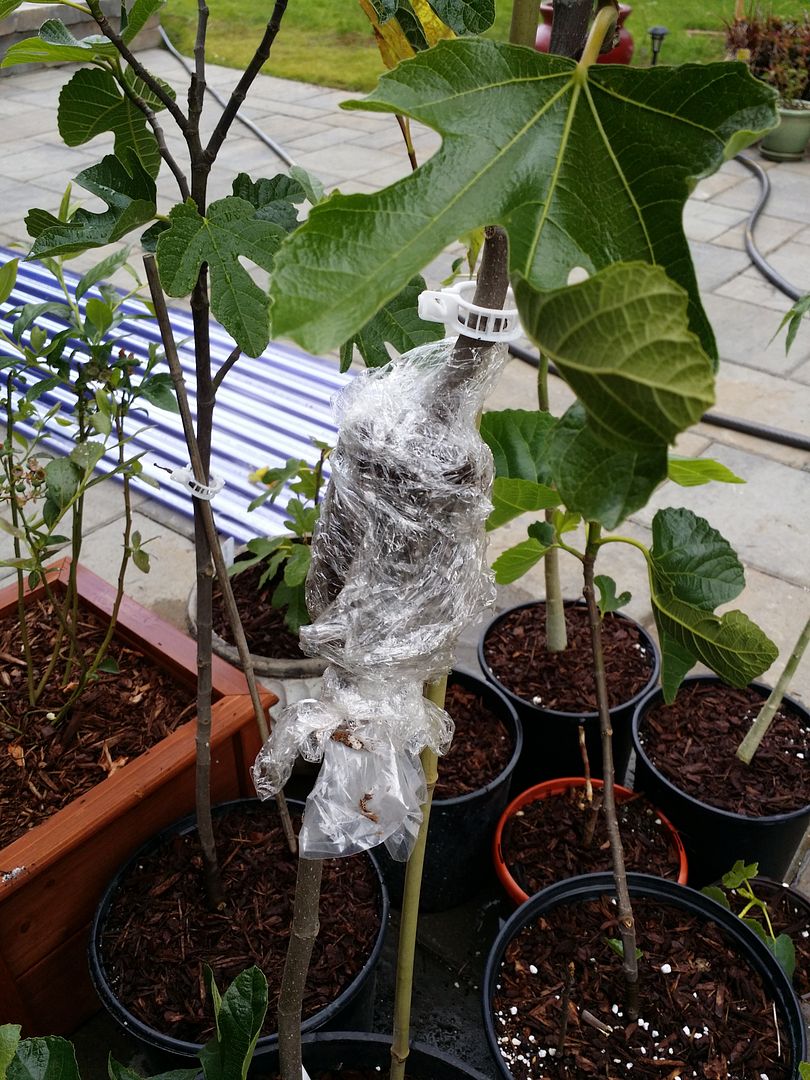 Air layering my tall negronne whip. I want this guy to branch out a bit lower so I've attempted my 2nd air layer. I hope it takes.
So I think I've been going out of control with my figs. It's somewhat of a fig addition. With so many varieties and my OCD ways it's hard to not be on the lookout for a new variety each day.
And since I have such an addiction I've also created a new Facebook group for figs. I hope that you join. We can share ideas and cuttings with each other.
FIG ADDICTION
I was at Sky Nursery in Shoreline and they had a great selection of figs all on sale for 30% off. I couldn't resist so I bought, a Chicago Hardy, Negronne, and a large Peters Honey. Look at all those figs growing on it already!! Yum!
So here is my list as of today from my fig collection: It will probably continue to grow.
Figs
Kadota x 3
Chicago Hardy
Desert King
Violet De Bordeaux
Cordi Stella
Petite Negra
LSU Gold
Brown Turkey
Negronne
Conandria

Black mission
Magnolia
Celeste
Peters honey
LSU Purple
Lg peters honey

Chicago Hardy
Petite Negronne


Tissue Culture
Olympian x2
LSU Purple
Black Mission




Cuttings
Ronde Bordeaux x5
Panache x1
Peters Honey x1
Atreano x2
Black Mission x3
Brunswick x3
Kadota x3