This is a diagram of how I root my fig cuttings. So far this year I've had 80% success or more with this method.
Step by step:
Week 1
1. Once you receive your cuttings wash and scrub them lightly with a bit of anti bacterial soap to kill off any mold spores (I'm not a fan of thin tip cuttings. I find that they do not have enough "meat" to sustain new root growth and will dry faster. Try to get get finger size cuttings from brown wood)
2. If they are too long cut them down to about 6 inches right above a node. Cutting it above the node helps to reduce amount of bare twig that sticks out when the new branches develop. It's more of an aesthetic thing.
3. Root in clear cups so you can see the roots form
4. Use the diagram above for soil requirements
5. Water it with dechlorinated water (I have watered straight from the tap as well and have not seen much difference) Let it drain completely before placing them into the humidity bin, too much water will cause root rot. If the cup is still dripping when you pick it up it's not completely drained. You can use a spray bottle as well on the soil medium. Spray until it is moist not wet. Try to avoid over drenching your cups.
6. Once drained, place the cuttings in a bin or plastic bag to keep in the humidity. Do not water again until they form leaves and the soil dries out
Week 2
7. Once the root and leaves form open the bin slightly to allow for air circulation and hardening off. Do this for about 2 weeks. ( I stick a little PC fan in the bin to help keep the airflow)
Week 4
8. After a couple of weeks the leaves will appear stronger and more vigorous. The slightly open bin should have acclimated it to a less humid environment. You may see some dried or moldy leaves. These will fall off and new ones will take it's place so do not fret.
9. Take them out and place a bag loosely over it and place by a light source. It could be a window or greenhouse. Do not place the new tender plant in full sun... yet
10. Remove the bag once the leaves have hardened, this should take about 1 week
12. Keep the plants in their cup and water only when the cup dries up. You can usually tell by how light the cup feels or use a
moisture meter
to see if they need to be watered. The leaves are also a good indicator.
Week 5
12. Let the new plant develop some strong roots for another couple of weeks before up potting them to a 1 gallon pot.
13. Once they are in the 1 gallon I take them outside to a shaded area that only gets morning sun for a couple of hours. There they will sit for 1 -2 weeks to acclimate to the elements. If you put them in direct sunlight right away the leaves will burn and they may not recover.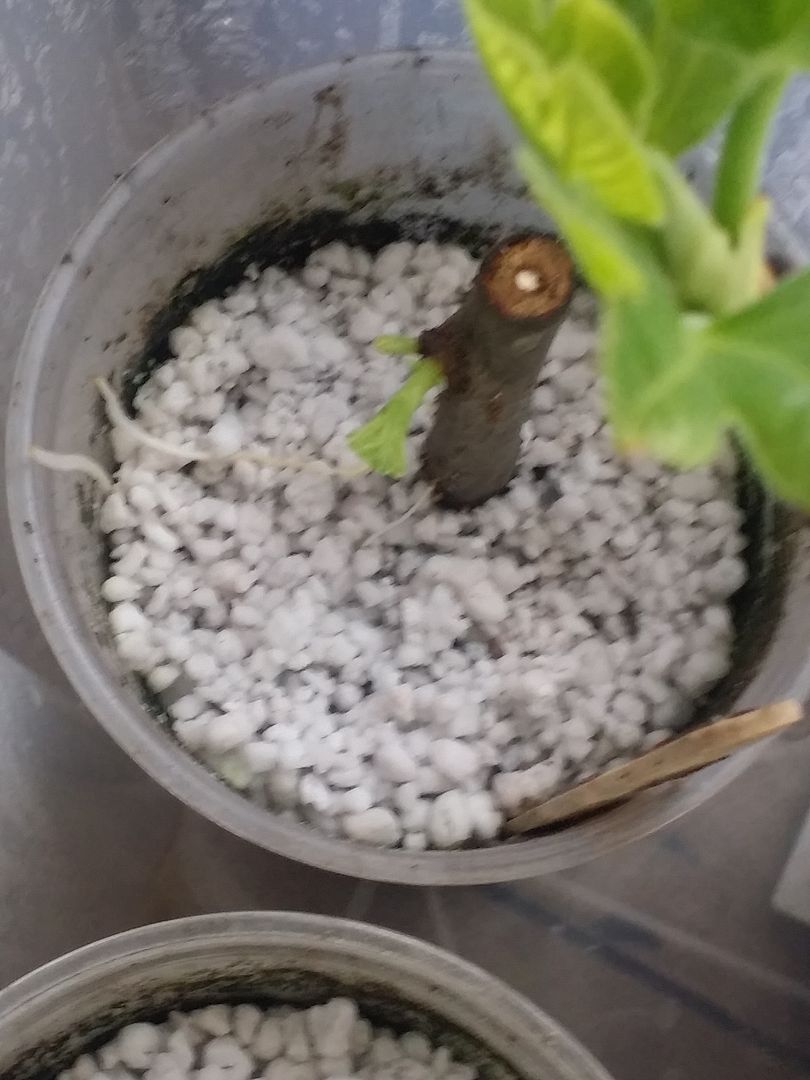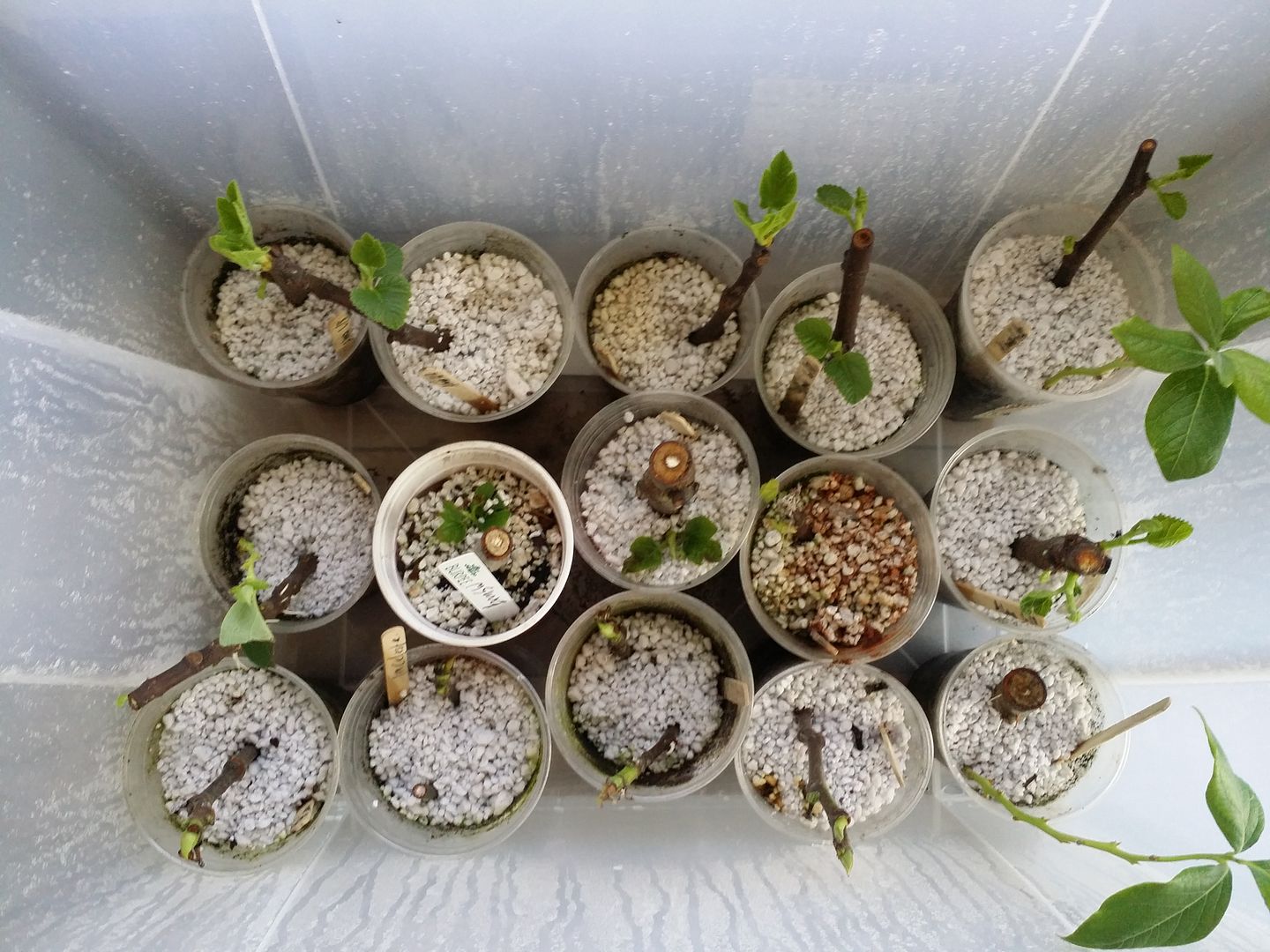 Check out those crazy roots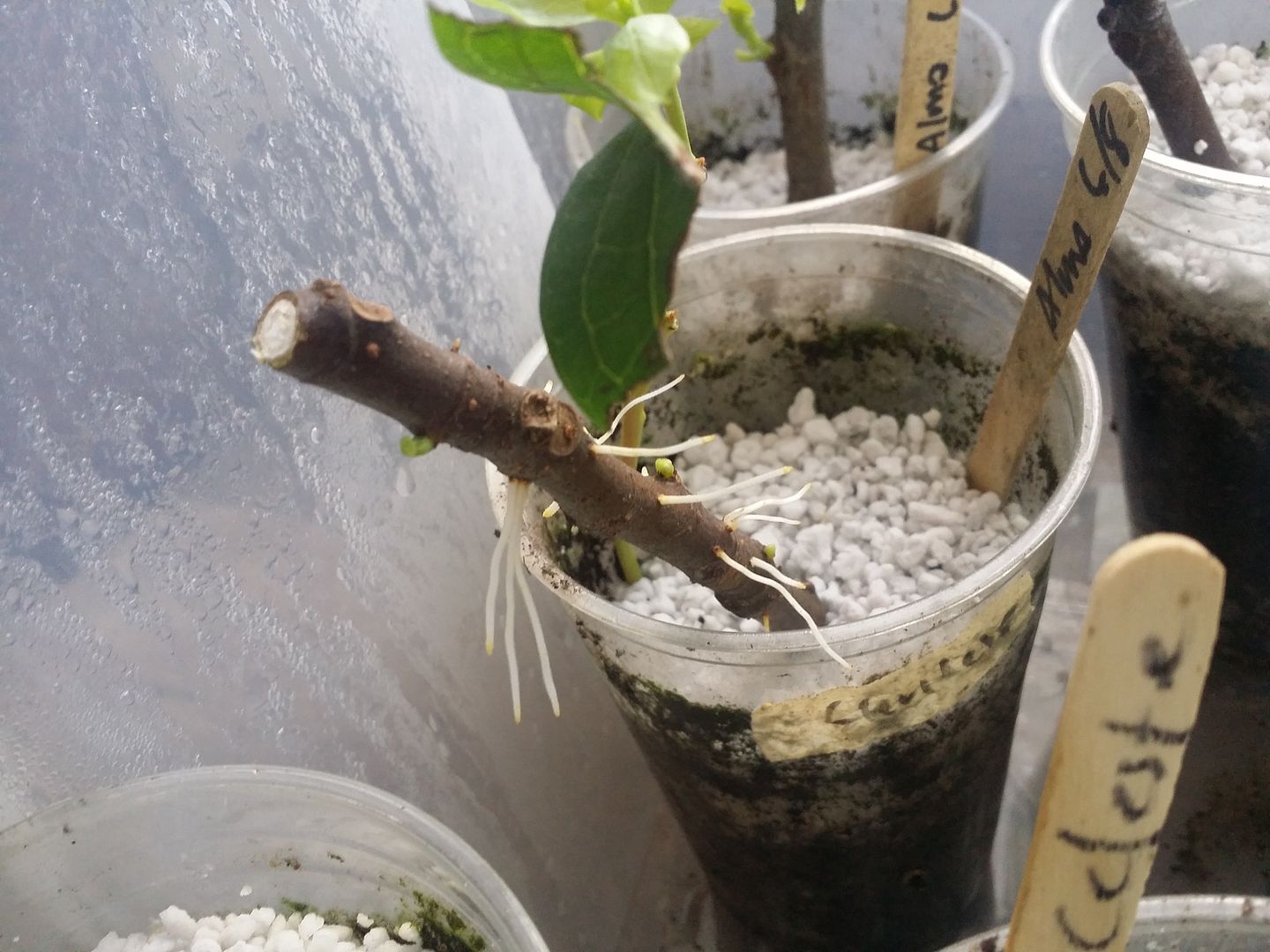 Because not all cuttings root at the same time. One you can see leaves and the root structure take out the individual cup and loosely place a bag over the leaves for a few days until they harden off.
Feel free to let me know how you propagate your figs.
If you love figs as much as I do don't forget to join my fig addiction group
Fig Addiction
I've since created the
LASAGNA METHOD
which works even better.