Pakistani Mulberry.
I learned about the mulberry this year. I'm glad I did. It seems like such a yummy fruit.
I bought mine from Burnt Ridge Nursery. They sent a and awesome sized tree.
It's on the right, next to my new jujube.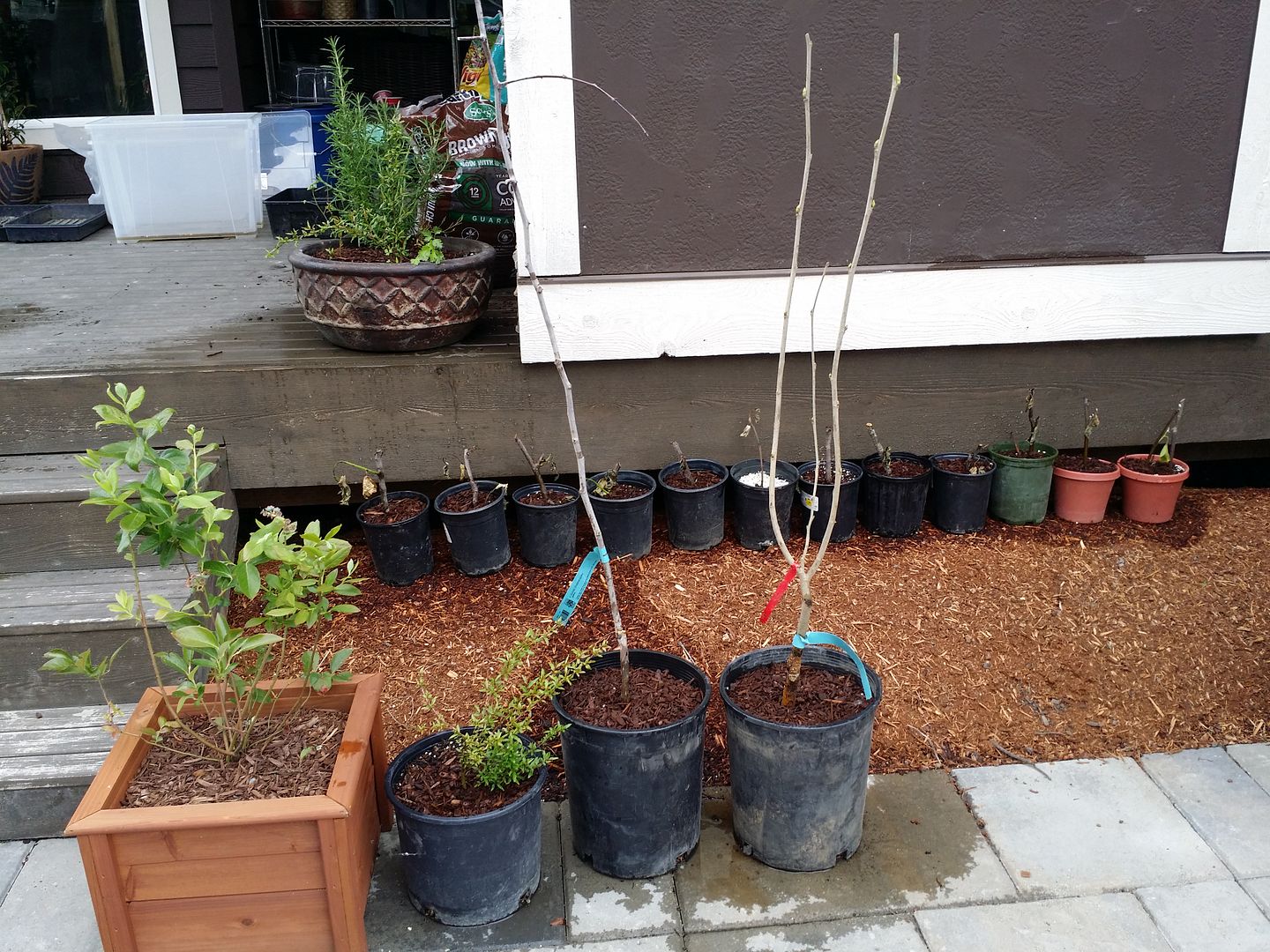 Here it is starting to leaf out after a couple of weeks.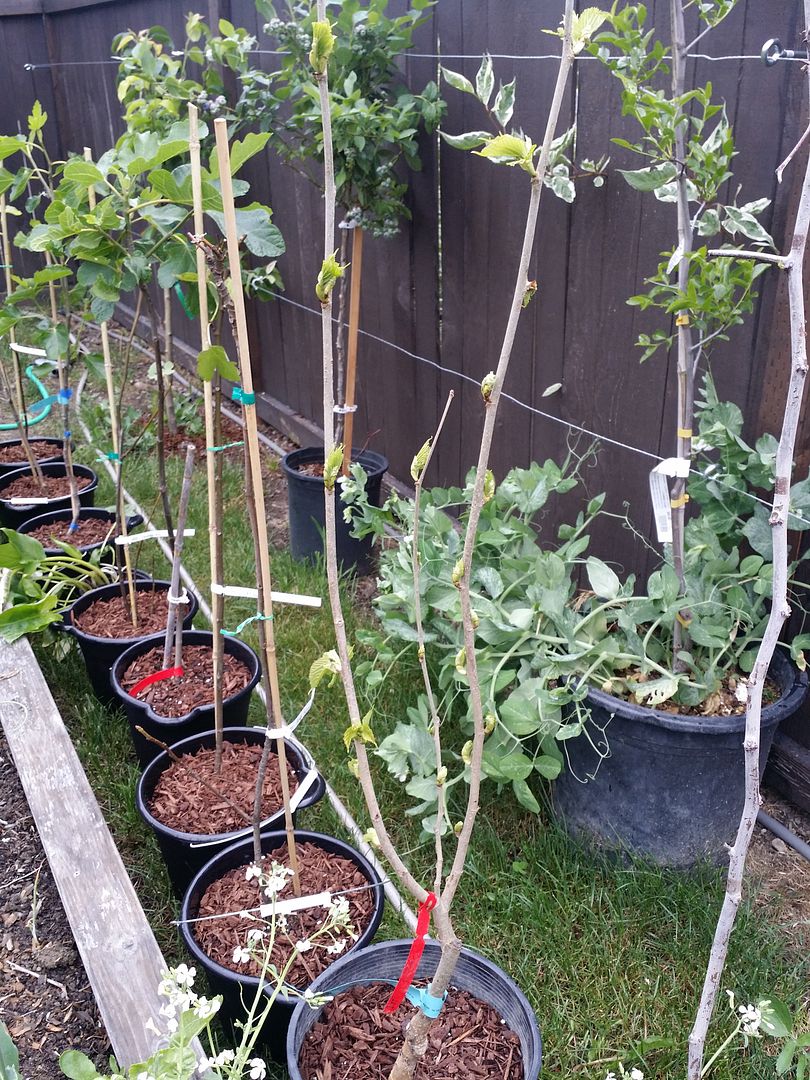 Can't wait til they bear fruit.