I'm not sure if the air pruning pots are making much of a difference on the figs. They seem to be growing at the same rate as the others in regular pots.
Let's see if it will outgrow the control plant on the right which is actually larger at the moment.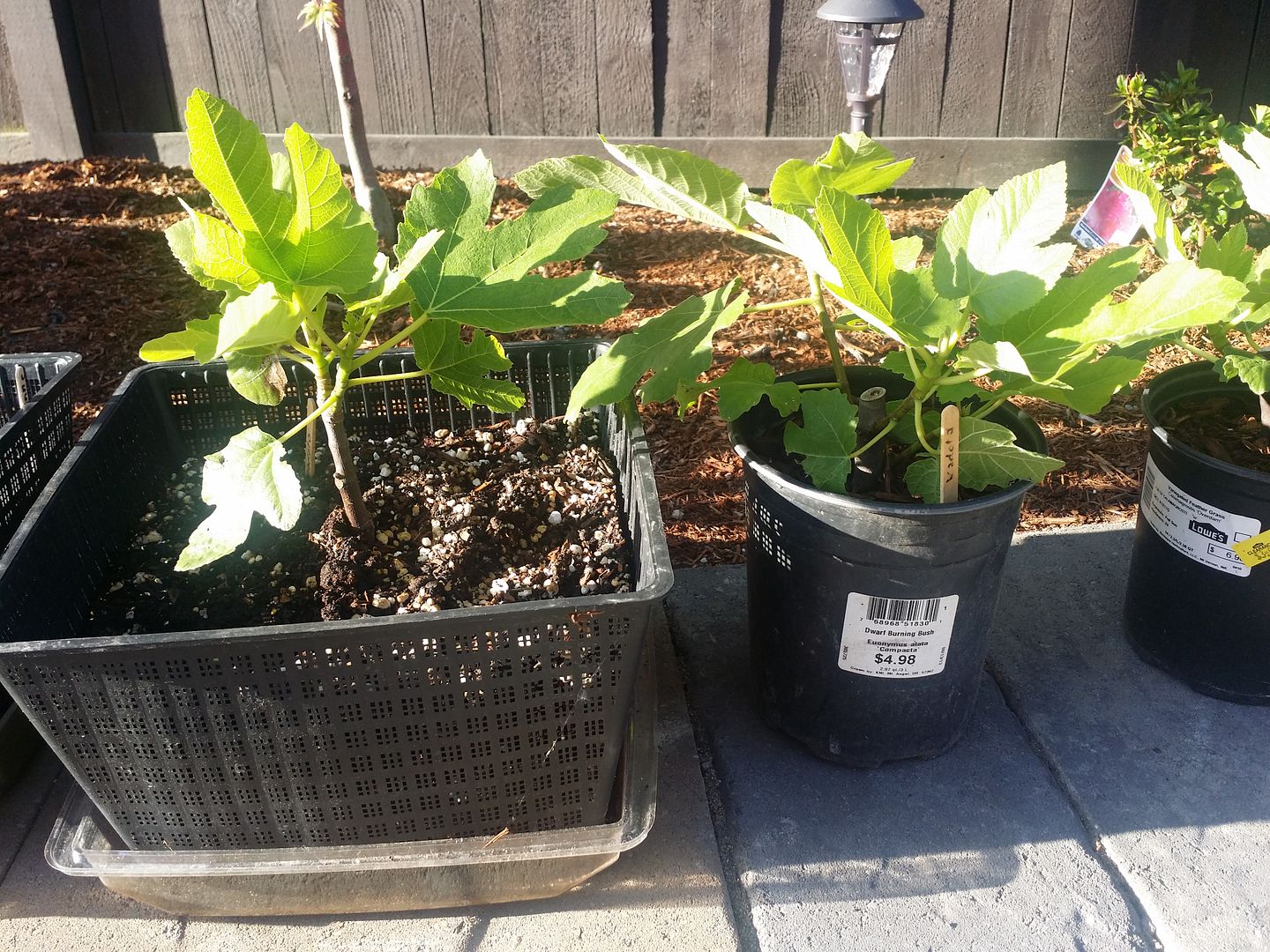 Here's how they looked 3 weeks ago. Only time will tell. Let's check in on these in July.
Air pruning pots #1.